More nonprofits are now eligible for Adobe discounts!
by
Elaina
This was originally posted on NPowering, the blog of NPower Seattle on September 2, 2010.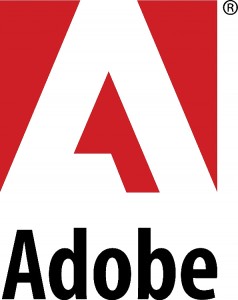 Adobe has long produced professional software for creating compelling documents and media, but many nonprofits have been stuck by their donation policies and steep costs in the past. Many of those nonprofits are likely to be overjoyed with TechSoup's news yesterday that  Adobe has just loosened their donation program rules to allow many more nonprofits to access their products at reduced rates. While there are several changes to their policy, one of the most biggest moves is that now more health care organizations are eligible for the discounts. In the past, only health care organizations providing services to people with disabilities were eligible, but now organizations including "nursing homes, rural medical facilities, mental health organizations, and family planning organizations" will be able to receive the discounted software as well.
For more details on their software donation guidelines, read TechSoup's page outlining their program, and you can also use TechSoup's new tool to help you determine whether or not you are eligible. For organizations who are still not eligible for their discounted software, TechSoup also keeps a stock of non-current Adobe products that these organizations can purchase at reduced rates.
Here at NPower, we have also seen the benefits of Adobe's increased generosity in regards to the kinds of trainings that they are supporting financially. Many NPower clients have appreciated the 50% discount on Adobe classes over the last few years. Starting this summer, Adobe has begun to allow us to also subsidize private trainings on their products and educational coaching sessions. Now, all private Adobe trainings will also be discounted by 30% from the regular consulting rate. The discounts on NPower trainings are available to all nonprofits, even if they don't fit into the eligibility for discounted Adobe products at TechSoup. Visit this page on our website to learn more about the discounts on our public and private Adobe trainings.
Adobe is also providing support for a wider range of training offerings at NPower, so you will see new offerings in our upcoming class schedules. On September 23rd we are holding the first of these new offerings, InDesign and Photoshop Educational Coaching. In this session, students will bring in InDesign or Photoshop projects to receive guidance and support from our expert trainer. As each student will receive a great deal of personal attention, registration to these sessions will be limited to 5 students. Keep an eye out for the October edition of our newsletter to hear the details about our Website Projects Educational Coaching offering.
Thank you Adobe for your continued support of our training offerings, and for allowing more nonprofits access to your products at reduced rates!