When Tech Fails Hit Close to Home
by
Elaina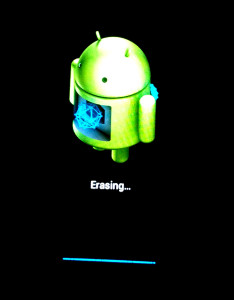 I can't count the number of times I've told people to pay attention to their backups. In tech, it was a common refrain to emphasize not only the importance of backups, but testing and retesting them. We shared sad stories of lost member databases, photos, stories. We told how recovery services can only find so much.
In short, I knew better.
Then, yesterday, my toddler hands me my phone with this on the screen, and I tried not to panic. I believed that, despite my next few hours were obnoxious, I'd get back to normal soon.Then, an hour later, after the apps and such were downloaded, I went to open my photo gallery, and found it still empty. I started up the Verizon Cloud app to start the restore back-up process, and it didn't bring up any pictures taken in the last thirteen months. I tried Google Photos, and found the same heartbreaking gap. For whatever reason, these services weren't set up properly when I got my new phone more than a year previous.
This would be hard whatever the circumstances, but I found them especially difficult as a parent. I felt like my son's second year had disappeared in a magical poof. I had those dark thoughts pop into my head almost immediately, saying that I was somehow a bad mother for losing these memories. I felt these again, when I had to explain to this two-year old why he couldn't watch the video of him playing trucks – he often refers to my phone as "trucks".
Of course, these feelings were not rational, and I was able to piece the year back together decently by downloading photos from Facebook and photo services and gathering photos from friends and family. My memories of the last year are still with me, even if the pixel-digital back-up of them has failed.
So, with that I am moving on with my life. I am double-checking my back-ups and re-filling my phone with toddler selfies. Thank you for reading, and I hope I inspire you to take a look at your back-up settings.